会社名/Company name                  :株式会社ECP/ECP CORPORATION
設立年月日/Date of establishment   :1977年4月1日/April 1, 1977
資本金/Capital                         :1.000万円/10 million yen
代表取締役/PREDIDENT            :佐々木 康仁/Yasuhito Sasaki
〒252-0185 神奈川県相模原市緑区日連1512番地
1512 Hizure, Midori-ku, Sagamihara City, Kanagawa Prefecture
TEL:042-687-3846(代表)
FAX:042-687-3778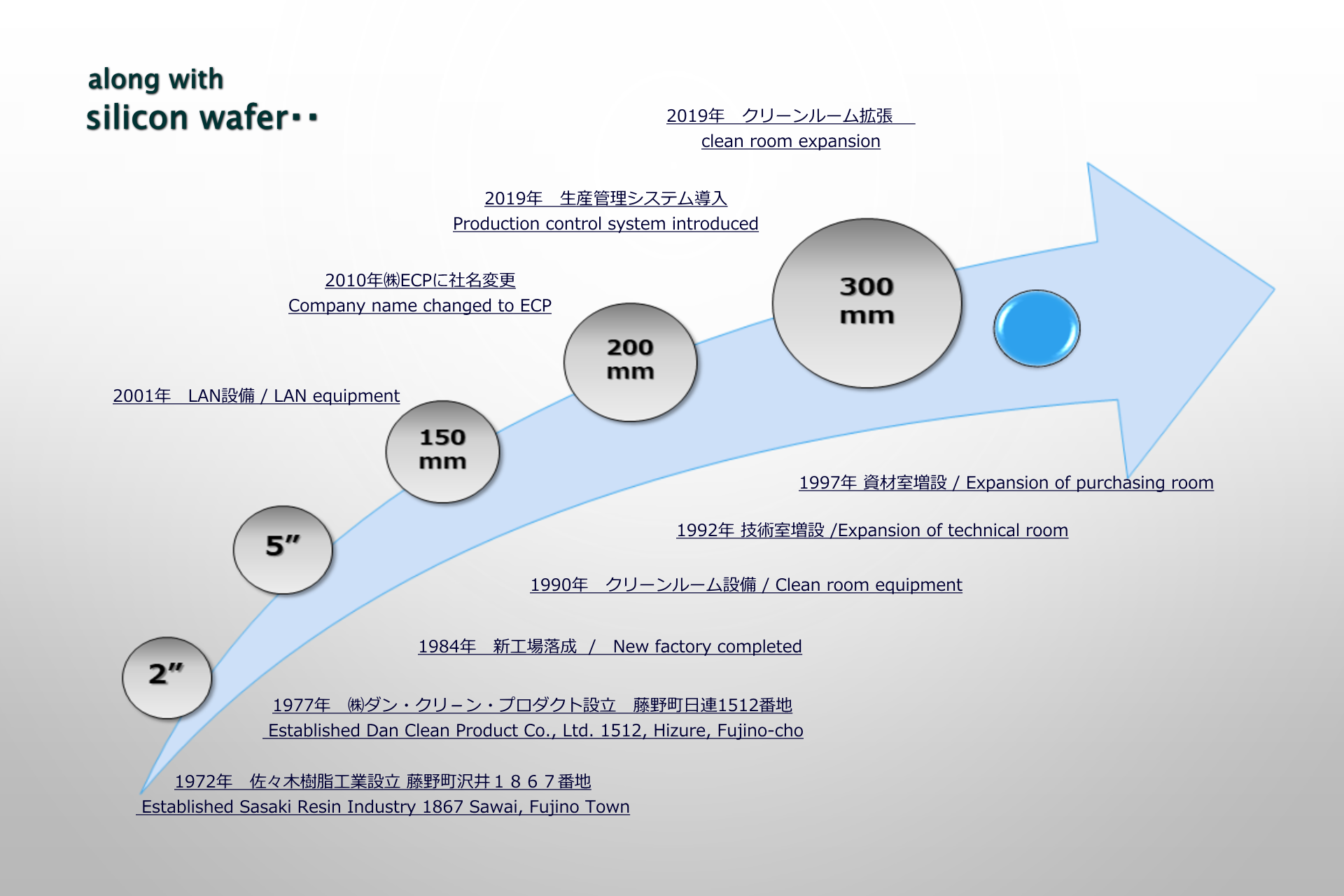 設備/Equipment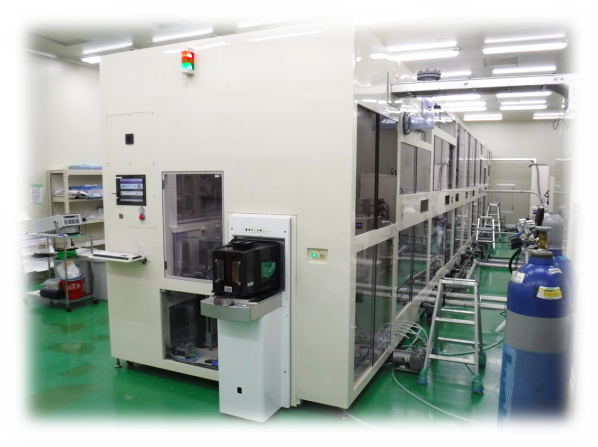 0.3μ-ISO クラス3 クリーンルーム ×2 部屋 0.3μ-ISO class 3 clean room x 2 rooms
弊社の特徴
 当社は、半導体シリコンウェーハの洗浄装置を最も得意とする装置メーカーです。業界大手装置メーカーと対比して非常に少ない社員数ですが少数精鋭で運営をしており、製造設備は上位メ-カに遜色ない仕様です。装置の大量生産は苦手ですが、お客様の仕様による特殊洗浄装置の設計製造を基本とした「もの作り」会社です。
Our features
We are an equipment manufacturer that specializes in cleaning equipment for semiconductor silicon wafers. Although the number of employees is very small compared to the major equipment manufacturers in the industry, it is operated by a small number of elite, and the specifications of the manufacturing equipment are comparable to those of higher-ranking manufacturers. Although we are not good at mass production of equipment, we are a "manufacturing" company based on the design and manufacture of special cleaning equipment according to customer specifications.
製品/Product
---
INQUIRY
個人情報の取扱いについて / About the handling of personal information
ご記入いただいた個人情報は、お問い合わせへの対応および確認のためのみに利用します。/ The personal information you provide will be used only for responding to and confirming inquiries.
また、この目的のためにお問い合わせの記録を残すことがあります。/ We may also keep a record of your inquiries for this purpose.